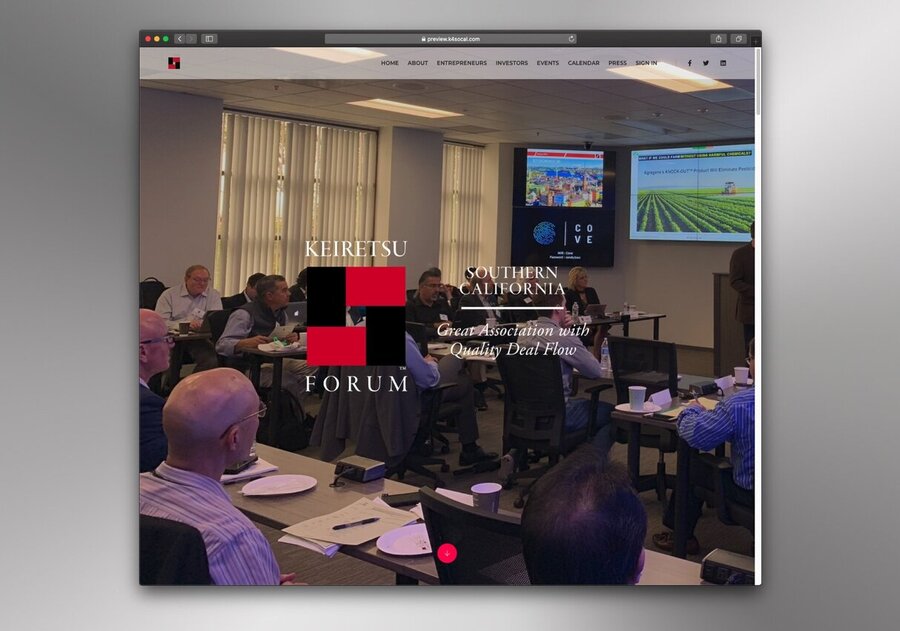 Our new website is not only a "mobile-first" web design but will become your go-to for all of our updates, news & more. Keiretsu Forum Members & Potential Members, as well as Participating Entrepreneurs, will have the first opportunity to participate in our online community. In the coming months, we will be able to display all results from our monthly forums, provide updates for participating Entrepreneurs and hear from our Southern California Members.
For Members, this information will appear directly in the admin area of your account as well as come with the ability to track those companies that sparked interest. For Entrepreneurs, the virtual "gold sheets" will be supplied within a few minutes after each virtual forum allowing for faster than ever follow up. In the meantime, we will blog about interesting topics and also share curated media from our Members and Ambassadors they find interesting, relevant and want to share. This ability to share thoughts, ideas & content is open to all Members and Participants.
Those who are already a part of our community, stay tuned for updates! Those who have not yet signed up can do so [here].